Personalized Cookie Jars
Our personalized cookie jars keep baked goods fresh. These jars come with a heavy glass lid so there is no need for a plastic liner. Design and lettering is etched into the glass.
Dimensions:
1/2 gallon jar: 8" height, 5 1/4" diameter $35.00
1 gallon jar: 10" height, 7" diameter $39.95
2 gallon jar: 13" height, 8 1/4" diameter $70.00
Allow 8 to 14 working days to produce the jar and then 1 to 5 days for shipping.
If you choose the monogram option as opposed to the house image with personalization, you have a choice of the fonts shown below. The lettering for the house design will be Times Roman as shown. The "I" and "J" of the French Script look very similar. The "A" of the French script might look like a lowercase "a" so please examine letters carefully.
Other Options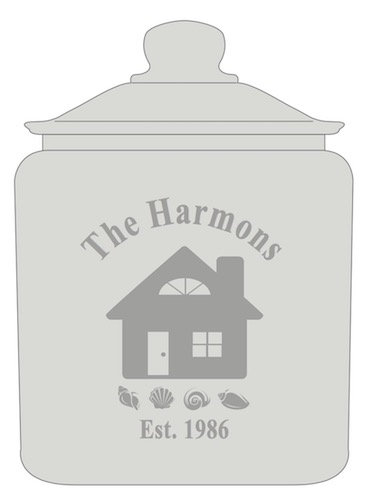 Seashell design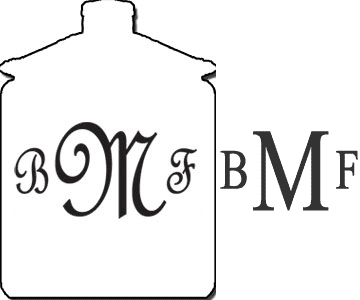 approximation of monogram sizing on jar
Times

French Script

Do you send sweets or snacks to your client's offices? Our glass jars with your logo/information are a great way to do that. When the food is gone, they will have a beautiful jar that is too nice to discard. Your logo will be with them for some time. Smaller jars are available. Call for more information. Send these to businesses you rely upon for business and referrals.