Products for Builders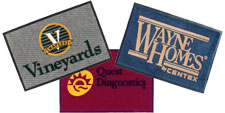 We carry a broad line of commercial mats, which can be customized with your logo. Different materials are available for indoor, outdoor, or promotional use.
---
Some of our most popular closing gifts for builders:
Embroidered cotton throws
Etched glass cookie jars
Etched monogrammed crystal
Etched front door planters with community logo and buyers name
Framed hand drawn sketch of the new house
Stationery with a sketch of the new home or community center with buyer's new address
Cutting boards --new item!
Community logos can be put on most items.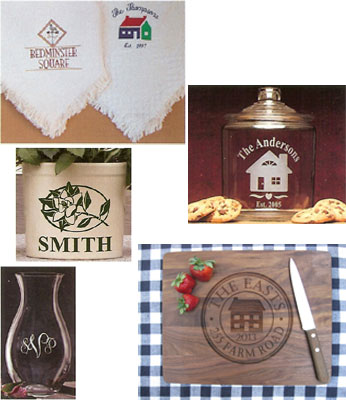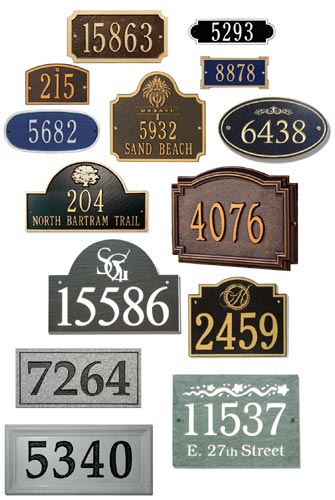 Browse the widest selection of address plaques in Metal, Ceramic, Resin, Concrete, and Slate. Many of the plaques can accomodate your community logo.
---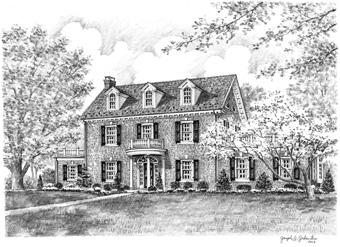 Beautiful detailed hand-drawn sketches of your customer's house, available in a variety of formats and sizes.
1-800-882-7283
Many builders and mortgage companies turn to us for their settlement gifts and address plaques. Quantity discounts are available on many items. Please call for a quote. If you want your community logo on throws, doormats, house signs or address plaques or any other item you see on our website, call us for pricing.
If you are not familiar with us please note our BBB (Better Business Bureau) seal. Our good standing with the BBB is very important to us and can be checked by clicking on the BBB logo at the top of our home page. This will allow you to click through to their website and attain a report. If you are a large volume buyer, there are references we can supply upon request. They will be from some of the largest home builders in the country.